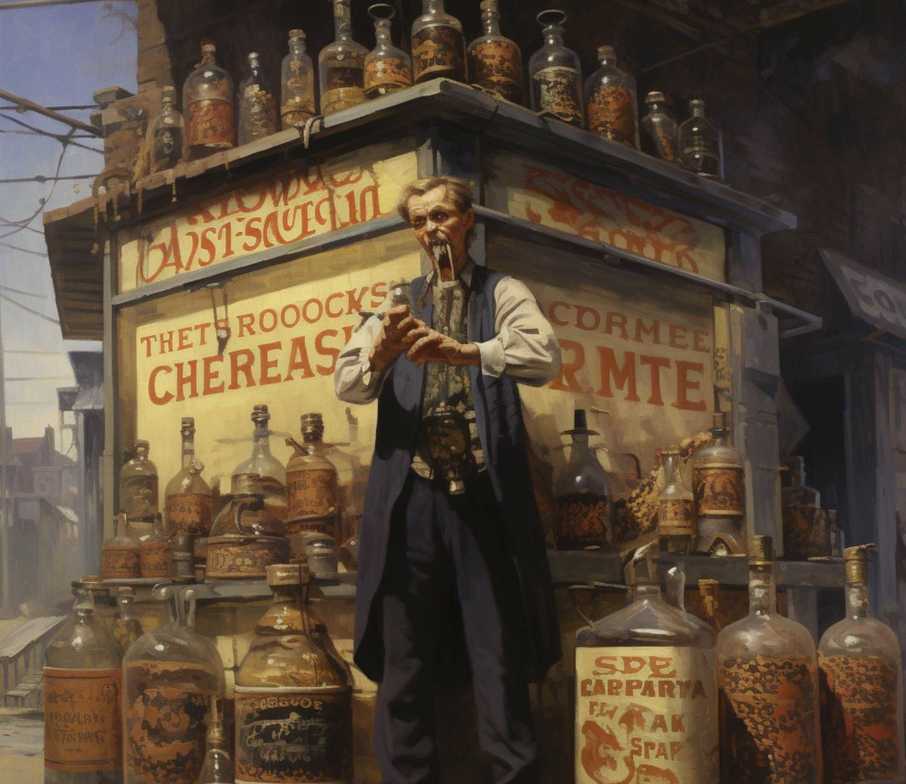 The Dark Side of Social Media Ads
Unveiling the Shady World of Social Media Pain Relief Ads
So, you're scrolling through your favorite social media feed, liking cat videos and catching up on friends' updates. But wait, what's this? An ad pops up, promising to whisk away your pain and discomfort with some magical solution. Sounds tempting, right? Well, hold on a second before you get too excited.
Let's dive into the murky waters of social media pain relief ads and why they might not be the miraculous cure they claim to be.
Now, don't get me wrong – social media is awesome for connecting, and even learning about new products and services. But it's also become a playground for companies to hawk their wares, pain relief included. The catch? Some of these ads seem to be more about making a quick buck through fancy advertising without any real meat on the bones.
Think about it: those heart-wrenching 'before-and-after' pics and tear-jerking stories that tug at your heartstrings. They're designed to make you feel like you've found that magical cure that can rescue you from pain. But here's the kicker – they're banking on your desperation. By highlighting how much pain sucks, they create a sense of urgency. Suddenly, you're more likely to hit that 'Buy Now' button without thinking twice.
But here's where it gets fishy. Ever noticed how these ads often lack real details? They're like that mystery novel you can't put down, but instead of revealing the plot, they leave you hanging.
What's the treatment?
Who are the doctors behind it?
Is there any science to back up their claims?
These questions are often left unanswered, leaving you scratching your head.
Now, don't get me wrong – not every pain relief ad is out to dupe you. Some might genuinely want to help ease your discomfort. The issue is that the shady ones muddy the waters for everyone. It's like having a rotten apple in the bunch – it spoils the whole basket.When you don't have the information....guess what? You ARE FORCED to go into the clinic, do a 'free' consultation, and then be coerced through sales talk to sign on the dotted line.
Why not just be upfront in the advertising to start with, so the patient knows what to expect and can make an educated decision without being forced into a sales talk?
As savvy consumers, it's on us to be skeptical and smart about these ads. Instead of letting your emotions run wild, take a deep breath and ask the tough questions. Demand real information, scientific proof, and a clear rundown of what you're signing up for.
Don't let glossy visuals and emotional stories cloud your judgment.
Bottom line: social media can be a treasure trove of fun and connection, but it's also a breeding ground for those ready to take advantage rather than help. Those sensational promises? They might be nothing more than smoke and mirrors. So, before you jump into any pain relief solution headfirst, make sure you're armed with facts, research & evidence, and a healthy dose of skepticism.
Your well-being is worth way more than a clickbait ad.
Get better. Faster. For Good
Purchase Dr. Williams's book, a perfect educational tool and research reference for the daily practitioner, from the Amazon store TODAY!
_________________________________________________________________________
Dr. Jeff Williams, DC, FIANM, DABFP, FMS is double Board Certified as a Fellow in Neuromusculoskeletal Medicine and Orthopedics as well as a Diplomate of the American Board of Forensic Professionals, Certified in Functional Movement Systems, expert witness in personal injury cases, and chiropractor in Amarillo, TX. As an Amarillo chiropractor, Dr. Williams treats chronic pain, disc pain, low back pain, neck pain, whiplash injuries, and more. Dr. Williams is also the host of The Chiropractic Forward Podcast (https://www.chiropracticforward.com). Through the podcast, Dr. Williams teaches fellow chiropractors and advocates weekly for evidence-based, patient-centered practice through current and relevant research. If you have any questions for Dr. Williams, feel free to email at [email protected] Learn more about Dr. Williams and his practice at https://www.amarillochiropractor.com.
Dr. Williams was voted Best Chiropractor In Amarillo in the Best of Amarillo 2020 & 2021. Dr. Williams's full-time Amarillo chiropractic practice is Creek Stone Integrated Medical at 3501 SW 45th St., Ste. T, Amarillo, TX 79109. If you are searching for a chiropractor near me, Dr. Williams is your Amarillo Chiropractor.
Disclaimer:
As a service to our readers, Creek Stone Integrated Medical provides access to our library of archived content. Please note the date of last review or update on all articles. No content on this site, regardless of date, should ever be used as a substitute for direct medical advice from your doctor or another qualified clinician.
Jeff S Williams, DC, FIANM, DABFP
Owner/Chiropractor
Contact Me