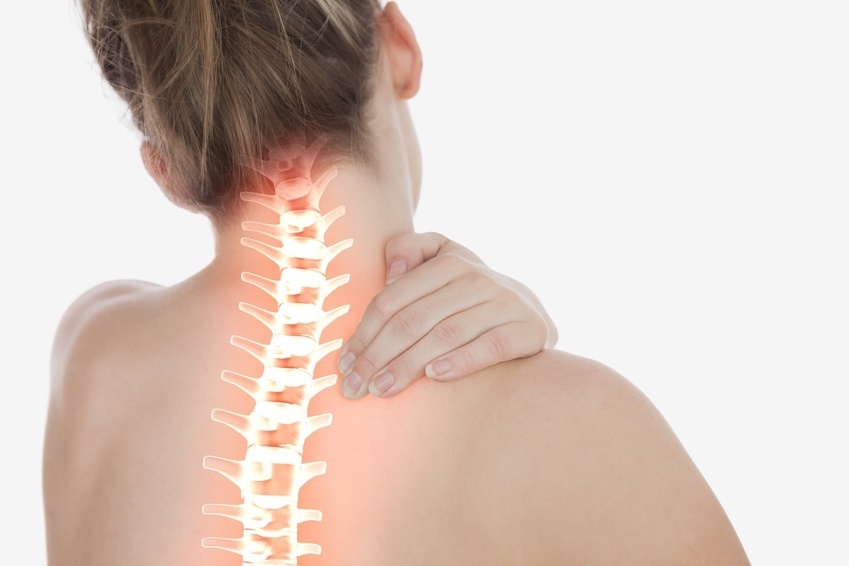 What You Should Know Before Visiting A Chiropractor
General tips to keep in mind when going to a chiropractor in Amarillo, TX
People with complaints of neck, back, or other forms of body pain often feel the need to visit a chiropractor. Chiropractic care is a non-surgical, non-invasive, safe, and conservative method of treating neuromusculoskeletal issues. We know that back pain is the leading cause of disability globally. But, unfortunately, only about 15% of the population utilizes what research is proving to be the most effective means of treating back pain.
Before going to see a chiropractor, there are certain things you should know to enable you to make informed decisions. Knowing what you can likely expect would also help you to prepare yourself for your visit. Here is a list of things you should be aware of before scheduling an appointment with a chiropractor.·
The term chiropractic originated from two Greek words, which means "hands-on and care." Chiropractic care is mainly focused on the impact of your bones and muscles on your general health state. When visiting a chiropractor in Amarillo, bear in mind that the chiropractor does not prescribe drugs nor does a chiropractor carry out surgery on patients. No shots, no pills, and nothing to be scared of.
Chiropractors make use of graded manual therapy, which is often applied by their hands to restore and promote healthy joint movement. The care offered by chiropractors may also include counseling on your general lifestyle and advice on the benefits and types of exercises needed to promote sound health.·
Chiropractors are well trained to provide treatment for people with tendons, muscles or joint pain. Chiropractors are experts in treating referred pain, which involves the referral of pain from one part of the body to another. According to research literature, chiropractic treatment is an effective treatment option for people with neck, back, joint and pain in the arms or legs. It is also effective for treating whiplash injuries and headaches.·
Doctors of Chiropractic add the "DC" initials at the end of their name, which stands for "Doctor of Chiropractic." Chiropractors study the exact same basic sciences courses one finds in medical school curricula and must have attended an accredited college for chiropractic practice for 3-4 years.
Chiropractic studies may include courses such as bone disorders, anatomy, nutrition, nervous system disorders, exercise therapy, x-rays, manipulation, and adjustment. Chiropractors must also have to pass a national examination before they can be licensed and qualified for practice.·
In addition, roughly 2% of chiropractors go on to specialize by getting a Diplomate/Fellowship in fields such as orthopedics, neuromusculoskeletal medicine, sport, and rehabilitation.
At your first appointment, your chiropractor would have to diagnose the likely cause of your issue by asking relevant questions as a means of understanding your health history. After a good, thorough health history, chiropractors typically perform a neurological and orthopedic exam to get more focused on the specific cause of the complaint.
The chiropractor may also recommend that you carry out some special tests like X-ray or MRI but, in general, special imaging is not typically necessary.
You may be sent by your chiropractor to other doctors if the issue is outside the scope of chiropractic treatment. For neuromusculoskeletal-related issues, chiropractors in Amarillo may carry out manipulation and adjustment therapy or other forms of hands-on treatment to provide relief.
After your first visit, bear in mind that there is typically a need for you to make more visits depending on the extent of your condition. It may be appropriate for you to find out from chiropractor the number of visits you may likely expect to make. It should be seen in similar terms as physical therapy or a gym regimen. Treating the neuromusculoskeletal system and the biomechanics of the human body simply take time, consistency, and some buy-in on the part of the patient. It just makes sense.
Chiropractic strategies for treating neuromusculoskeletal issues are numerous and do not just revolve around spinal manipulation and adjustment. A chiropractor can make use of other techniques such as exercise/rehabilitation, acupuncture, low-level laser, non-surgical decompression, deep tissue work, relaxation training, balance and proprioception training, etc.
Chiropractors are trained in providing expert advice on how to improve your overall health condition. You can even expect to be given professional advice on diet, weight loss, nutrition, and healthy lifestyle habits. ·
It is essential to check if your insurance company covers your chiropractic care before scheduling an appointment with a chiropractor. If you do have coverage, you may also find out how many visits to a chiropractor does it cover. Medicare, as well as some particular Medicaid plans, may cover your chiropractic treatment. You may also do well to find out how much the chiropractor is charging you, as well as if there will be an additional cost you should expect.
If you are suffering from pain and it is taking too much of your time and keeping you from carrying out your usual daily activities, then you might want to consider going to a chiropractor.
We are consistently rated as one of the best chiropractors in Amarillo, and our compassionate team will not only help you with the best and most effective chiropractic treatment, but we can also provide you with knowledge on how to take control of your health.
If you are in the Amarillo, TX area, now is a good time to call the only Fellowship-trained chiropractic orthopedist in all of West Texas west of the I-35 corridor.
Our staff is ready and prepared to get you better, faster, for good.
______________________________________________________
Dr. Jeff Williams, DC, FIANM is a Fellowship-trained Neuromusculoskeletal specialist and chiropractor in Amarillo, TX. As an Amarillo chiropractor, Dr. Williams treats chronic pain, disc pain, low back pain, neck pain, whiplash injuries, and more. Dr. Williams is also the host of The Chiropractic Forward Podcast. Through the podcast, Dr. Williams teaches fellow chiropractors and advocates weekly for evidence-based, patient-centered practice through current and relevant research. If you have any questions for Dr. Williams, feel free to email at [email protected]
Learn more about Dr. Williams and his practice at https://www.amarillochiropractor.com. Dr. Williams's full-time Amarillo chiropractic practice is Creek Stone Integrated Care at 3501 SW 45th St., Ste. T, Amarillo, TX 79109
Jeff S Williams, DC, FIANM, DABFP
Owner/Chiropractor
Contact Me